10T 4WD Recovery Tracks 10T Pair Off Road 4x4 ATV Snow Mud Sand Track 10 Ton
Strength & Durability: Made of engineering grade UV-stabilized reinforced nylon to deliver strongest traction and durability, and offers intrepid resistance against extreme impact and flex during recovery.

Ultra Tough Teeth: Strip-shaped teeth are fearless against instant and catastrophic melting, and can effectively prevent wheel spin and provide firmer traction amid slippery soil and mud.

Improved Front Design: The block-shaped front construction can effectively prevent debris accumulation, which could greatly enhance traction for vehicle recovery.

Extraordinary Bottom Construction: The strip-shaped teeth on the block-shaped bottom of the traction mats are designed to suit most terrains and offer ultimate firm base against slippery and unstable ground.

User Friendly Design: 2 built-in shovels are designed to offer excellent shoveling experience, and 6 comfortable handles and keyholes ensure convenient moving and mounting.

Improved Rugged Design: The rugged and rigid construction of the main board guarantees extra traction and can effectively prevent wheel spin.

Versatility & Portability: Compact stacked height guarantee better storage and mounting experiences, are designed to suit most tyres and length to provide sufficient distance for recovery.

Elaborately Designed Ramp: The contour and angle of the ramp is specially designed for easier hugging of the tyre, making recovery more efficient.

The back can easily used as a shovel

10 tons capacity on flat ground
You will earn 60 Point for purchasing this product.
The recovery tracks, which are made of engineering grade UV-stabilized reinforced nylon that is unmatched in toughness, tensility and thermostability, are built to deliver intrepid resistance against extreme flex, impacts and drastic bending and can withstand pressure of up to 10 ton. The strip-shaped teeth are fearless against drastic melting, which will firmly sink into the tyre to provide firmer traction amid slippery soil and mud and effectively prevent wheel spin. The block-shaped front is designed to facilitate debris and bottom to offer firmer base during recovery, both of which are slip-proof. These recovery tracks also feature 6 anti-slippery handles, 2 shovels and built-in keyholes. The elaborately engineered dimensions will make storage and mounting much easier. The contour and angle of the ramp makes tyre hugging much easier.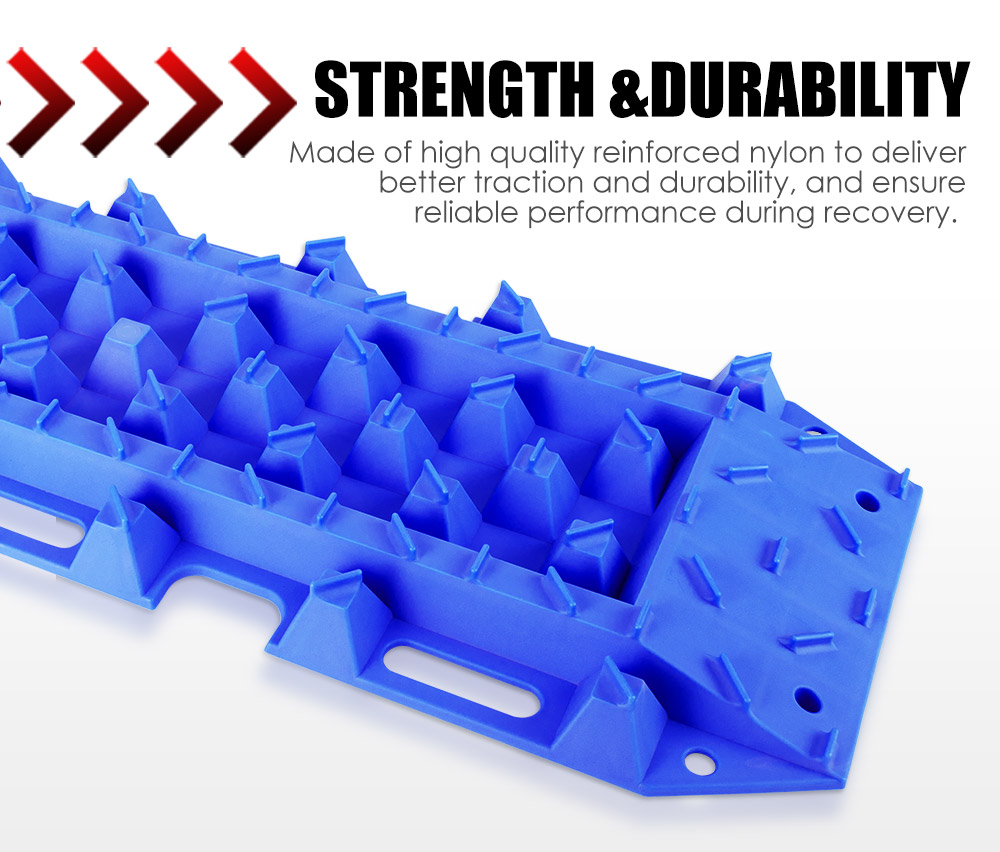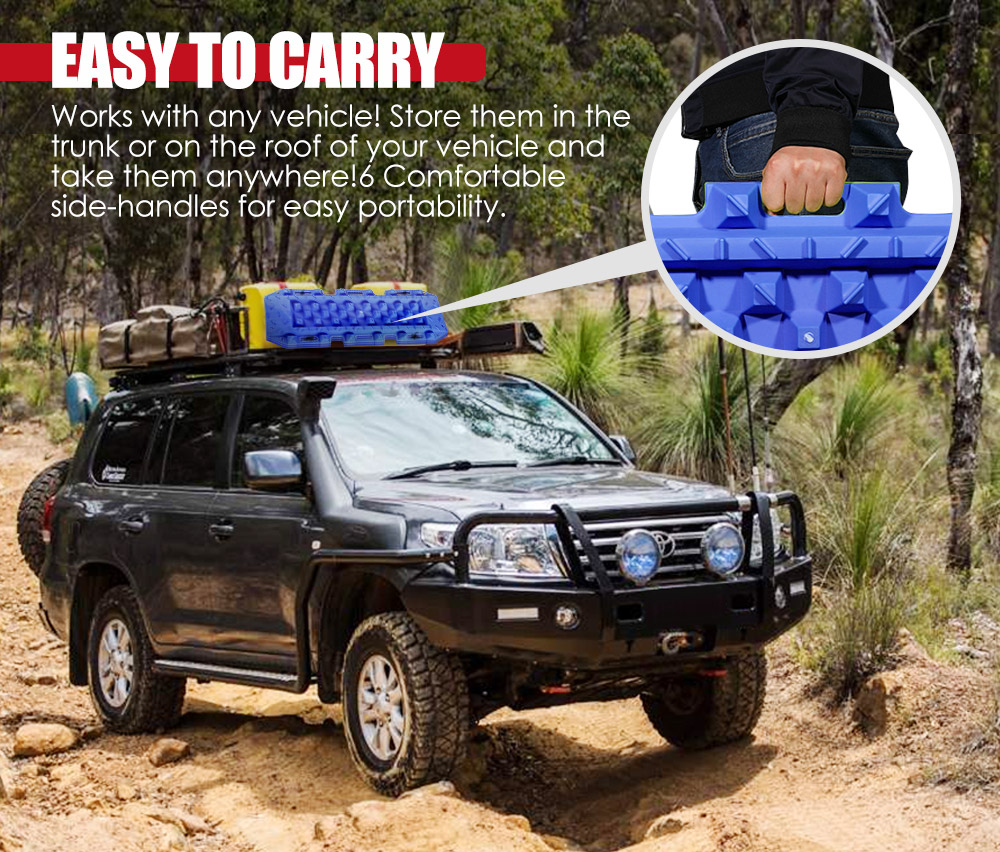 More Information
Specification

| | |
| --- | --- |
| Size | 97.5 x 32.5 x 6.0cm |
| Color | Blue |
| Material | reinforced nylon |
| Specification | 10 ton load capacity on flat ground |
| CTN | 102 x 34 x 9cm |
| GW | 4.6KG per pair |

Warranty
1 Year Warranty
Package Included 1
Pair of Blue Recovery Tracks
Brand
ATEM POWER
Our store delivers an extensive and expertly curated selection of fashion and lifestyle offerings.
If you are not satisfied with your order - send it back within 30 days after day of purchase!